Welcome to September's Readerly Ramblings.  (I cannot believe it is September already!)
I write this blog each month as one of the ways of keeping in touch with my readers.  You can also follow my Facebook author page, join my Advance Reader Team or my regular 'keep in touch' list.  I will then send you a free collection of short stories with a domestic thriller theme, as well as notifications about new releases and special offers.
For those of you who prefer to watch and listen, I have also recorded this post as a video. And if there are writers amongst you, you will also find several free mini writing courses on my YouTube channel.
The summer has passed by very quickly and has certainly been a strange one for all of us.  But hopefully, the differences in working and socialising have enabled you to escape into many a good book!
My focus this month is on book discussion groups.  Firstly, I would like to say a huge thanks if you have put one of my books forward in the group you belong to.  One of the best ways of getting a book out there is by word of mouth and I'm always so grateful for it.
I have had feedback to say the suggested questions I put at the back of the books are helpful! There are 12-15 questions in every book, written specifically to be conversation starters.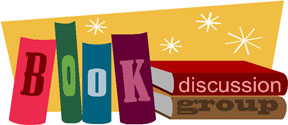 My domestic thriller novels contain themes that can be seen as controversial and worthy of discussion.  At the present time, it can be beneficial to break away from discussion about Covid19, into talk about a fictional world.  (Apart from 'Don't Call me Mum!') as that is a memoir.
As autumn approaches and we try to find a new and different way forward, some of you may be re-joining your own groups, whether at a social distance in person, or online.
They definitely seem to be growing in popularity and are springing up in most areas.  Readers are, of course, a lovely bunch of people so there couldn't be a better way of spending a morning over coffee, or an evening over a glass of wine!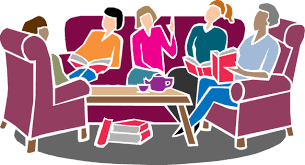 If you're not currently in one, you could think about starting one of your own.  Here are some tips.
Gauge interest. Ideally you want at least six readers in your group to generate a worthwhile discussion.  Sound out friends, family and colleagues.  You could use social media to spread the word further.
Decide whether it will be face-to-face or online. Face-to-face is obviously more social but if online, readers can join in from further afield and it's still a good excuse for coffee and cake, or a glass of something!
If online, set up Zoom or Web-Ex. Neither cost much, and members can contribute to the cost.
If in person, find a venue. This could be at home, space and restrictions permitting. Or it could be a hired space in a village hall, library, pub, café, etc.
Decide on frequency, time and day. I think monthly is good.  It's not too much of a time commitment and gives plenty of time between books.
Decide on the organisation of your book group.
Who will choose each book for discussion? (taking turns might be good)
Will books be bulk-bought or will everyone buy their own?
Will there be a 'kitty' for refreshments?
How will any other expenses be divided?
Set the date for the first one. Exciting!
Choose your first book for reading and discussion. And as I've already mentioned, all my novels include 12-15 suggested questions at the back.
Whilst I'm on the subject of my books, I'm delighted to announce that the launch of 'Left Hanging' is imminent.
I'm planning to hold a live launch on my YouTube channel on Wednesday 7th October at 7:30 pm and will holding a prize draw to give away a Yorkshire reader goody bag, (pictured below)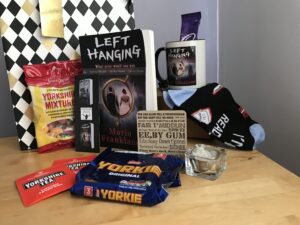 You can enter this draw by opting in through my reader 'keep in touch' list or by following the link at the back of the book during the first week after it's launch.  To ensure you don't miss out, click below to pre-order your e-book copy.
I get so excited around launch time and it's you, my readers, who make it so wonderful.  Thank you, as always for your support, your reviews and your interest in my writing.
My focus, next month, will be around how I bring you, the reader, into the settings of my stories.
Till then, keep reading and let me know if this blog post has whetted your appetite to set up a book discussion group.
With very best wishes,
Maria Frankland