Welcome to October's 'Writerly Witterings,' the monthly blog I write to keep in touch with other writers. If you prefer to watch and listen, the content of this is also available on my YouTube channel – click below:
Also on YouTube, you can find 'The 12 Days of Autumn Writing,' a free mini course I have posted for those wanting some extra writing inspiration.  And next month, there will be another 30 day offering – 'Write a Memoir in 30 Days.'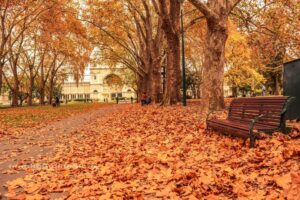 I'm very much missing being able to teach my face-to-face classes, retreats and Space to Write days, so I've enjoyed being able to put something out on YouTube, especially at this time of increased restriction.  As the nights draw in and the days become cooler, it's great to have a little encouragement with your writing to help keep you motivated.
Which brings us nicely into this month's topic, which is posing the question, 'can creative writing be taught?'
This is a question that I wrote an entire essay on when completing my MA in Creative Writing.  There was certainly an opinion in some camps, that it couldn't be taught.   My essay was a direct response to this article in the Guardian, written by novelist and creative writing teacher, Hanif Kureishi.  I felt rather sorry for his students after reading it!
Stephen (the) King also asserts in his wonderful book, 'On Writing' that some of his dullest moments have been spent in Creative Writing Workshops!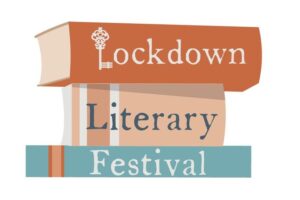 Personally, I love both attending and teaching workshops and courses. No matter what, I always get something out of them, whether they are online or in person.  It's worth mentioning that at this time, in October 2020, that many of the usual Literature Festivals are taking place virtually.  Because of this, geography need not be a barrier to you being able to attend, and many of the fees are discounted or free.  A Google search on literature festivals will point you in the right direction.
I am of the opinion that even the smallest flicker of writing talent can be encouraged and developed by a good creative writing teacher. Whilst talent itself cannot be instilled, creativity can certainly be motivated and the writing skills themselves can be taught.
I spend whole sessions teaching aspects such as dialogue, character development, creating a setting, pace, tension, etc, and I offer enjoyable creative writing activities to nurture each skill.
This would be a good place to mention that I've recently put together some help sheets for all these aspects, and many more, which are available for download, here on my website.  Here is the link to the webpage.
I do think the quality of creative writing teaching can vary, therefore before investing time and money in courses or workshops, you should check out the following:
Reviews for the course teacher
Exactly what the course promises
The course teacher's own publication record and success
Their qualifications and experience in teaching.
And now, I'm going to share five of my favourite writing tasks that I offer as warm up activities in my own taught classes and online courses.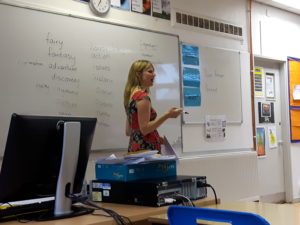 You can approach them as prose or poetry; your response can be fictional or autobiographical, and can be set in the past, present or future. Ensure you incorporate all the senses into your writing and include some emotion - this is what connects a reader to your writing.
Write about a journey. This could be physical or emotional.
List as many words as you can associated with the ocean. Circle your favourite seven words, then write a short piece, ensuring each word you have circled is used, in order.
Write about being lost. This can be literal or figurative.
Write about being at some crossroads in life and having to make a decision.
Write about the turn of the seasons. For example, summer becoming autumn, autumn becoming winter, etc. You might want to create a 'word bank' first of ideas, images and phrases.
Creative writing teachers facilitate writing.  We provide inspiration and help you find regular momentum by holding you accountable to yourself.  We create time and space to spend on something that is important to you.
So whilst I agree that talent itself is something that cannot be taught, all the specific writing skills themselves can be developed.  A good creative writing teacher also provides you with the enthusiasm and the encouragement that will ensure you become the best writer you can be.  And the good news is, that like any practice, writing is something we only ever get better at.
If you're a complete beginner, you might be interested in the Introduction to Creative Writing Course, available on-line.
Or for those of you wanting to embark on a bigger project as we head towards the end of the year, you can request a free first session to try one of my year-long courses.  You can choose from Write a Novel, Write your Life Story, Write a Collection of Poetry or Write a Collection of Short Stories.  Hopefully, the testimonies on my web pages will add weight to my argument – creative writing can be taught!
Let me know in the comments how you get on with the writing prompts or just drop me a line to say hello.  I always love to hear from other writers!
Thanks for being here and I'll see you next month for more Writerly Witterings.  The November focus will be on tools you can use to improve your writing.
Until then, stay safe and keep writing.
With best wishes,
Maria Frankland
Access to ten 'The Foundations of Writing' helpsheets.
A free signed paperback (after 6 months of being a patron.)
A monthly invite to submit questions and take part in the monthly writer's Q&A, where I will answer questions on any aspect of writing.