Welcome to the final Writerly Witterings of 2020.  This is the regular blog I write to support, motivate and inspire you as a writer.  If you prefer to watch it on YouTube, it can be accessed there by clicking below.
If you're one of the many writers who took part in my November free offering on YouTube, 'Write your Memoir in 30 Days,' then well done!  I hope you enjoyed it.  And if you didn't take part and would like to, the videos will be there forever, so you can pick it up anytime!
In the meantime, you may also be interested in 'The 12 Days of Christmas Writing,' which is starting on 10th December and includes a Facebook group to post your responses to the daily writing prompts, whilst interacting with the other writers.
Well, what a year it's been! Personally, 2020 got off to a flying start for me with my wedding taking place, (oh and two book releases!) prior to the lockdown in March.  I've been as productive as possible in the months since, but like many of us, have been distracted and anxious by all that is going on so my creative energies have ebbed and flowed.
However, I think this is a time to focus on the positive and on what we have achieved, rather than on what we haven't.
The following questions should help you give yourself a writerly pat on the back.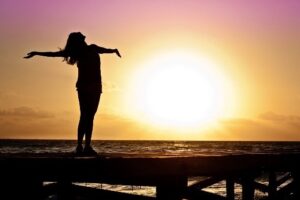 How many books have you read this year? Include fiction and non fiction. Remember, reading is a necessary part of your writing craft.
How many writing projects have you completed this year? These could be shorter completions like short stories, articles or blog posts or larger projects like the first draft of your memoir.
What craft development have you undertaken? Include items like attending courses and online workshops.
What have you done this year to carve out time and space for your writing?
What writing projects have you currently got underway?
What are you most proud of?
I'd love to hear your responses to these questions so please drop me a line, or post into the comments below so everyone can celebrate with you!
If you're not already on it, click here if you'd like to join my 'keep in touch' list for writers.  I'll send you a free copy of 'The 7 S.E.C.R.E.T.S. to Achieving your Writing Dreams.' for you to finish 2020 off on a positive note.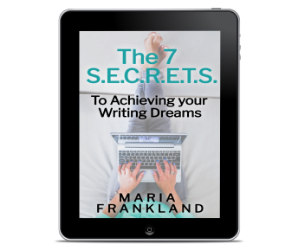 And if you'd like to treat yourself to an early Christmas present, 'Write your Life Story in a Year,' is now available as a course book which has been derived and adapted from my year-long face to face and distance learning courses.  There is a separately available course workbook, of which I have five copies to give away to anyone entering the free draw. (The link to enter is available at the back of the course book.)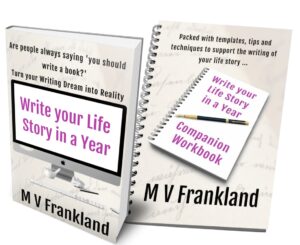 And to close, I'd like to say a huge thank you to you for following my blog throughout 2020 and for allowing me to be part of your writing journey. I very much look forward to continuing in the same vein in 2021, which will hopefully prove to be a much, much better year!
Stay safe and have a lovely Christmas. See you in the New Year when I'll be supporting you to set some 2021 writing goals.
With best wishes,
Maria
Access to ten 'The Foundations of Writing' helpsheets.
A free signed paperback, (after 6 months of being a patron.)
A monthly invite to submit questions and take part in the monthly writer's Q&A, where I will answer questions on any aspect of writing.