Welcome to April's Readerly Ramblings. Whether you're new to my psychological thrillers, or whether you've been here for a while, it's great to have you here.  This blog post is also available as a video on my YouTube channel.
Before I continue, I'd like to announce the winners of the three copies of my forthcoming novel, due for release on 1st May, In His Shadow.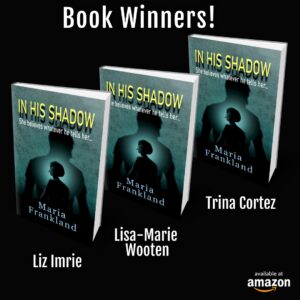 Well done to the winners and keep an eye on my social media for details of my next giveaway - which I'll announce next week.
If you're familiar with my books, you'll have noticed that I never venture very far out of the county in which I was born and bred – Yorkshire.  Some of you have commented on how much my accent comes through in my writing!
So my focus this month is on God's Own Country – Yorkshire, and the individual places that have found their way into my writing…
The Man Behind Closed Doors
Here is the beach at Filey – a timeless, unspoilt spot on the East Coast of England which is perfect for family holidays.  However, it wasn't so perfect for Paul, Michelle and Emily, the family in The Man Behind Closed Doors.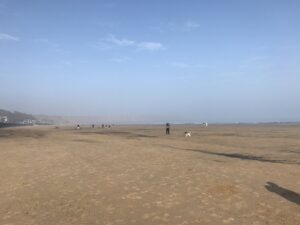 The Yorkshire Dipper/Drowned Voices/Emergence
Here is a picturesque snapshot of the River Ouse which runs for fifty-two miles through Yorkshire.  It's a venue of riverside pubs, cruises, picnics and walks yet for the serial killer featured in my Dark Water Series, it's the venue of murder.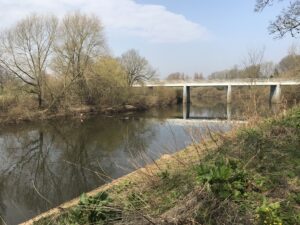 Last Christmas
Bempton cliffs, on the East Coast of Yorkshire is a peaceful and beautiful spot, frequented by bird watchers.  In Last Christmas, it becomes a place of death and despair.
The Last Cuckoo
As I live only a few miles down the road, Ilkley Moor is one of my favourite places to walk.  It is also the final resting place of Anna's ashes, scattered there in The Last Cuckoo.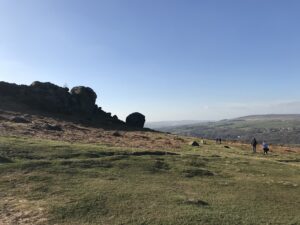 Left Hanging
Golden Acre Park which is situated on The Otley Old Road on the edge of Leeds was the place where my main characters in Left Hanging, Kerry and Ed went to vent their anguish.  Ed also stayed in the hotel overlooking it whilst he was trying to figure things out.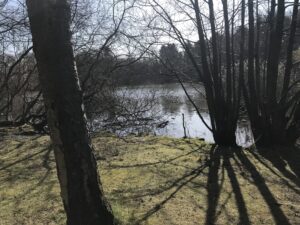 The Hen Party
The Hen Party is my only novel so far where my characters have found themselves in a different place!  However, they started at Leeds Bradford Airport, so here's a picture of the runway.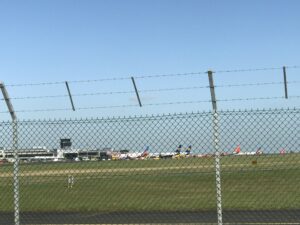 Hit and Run
The road between Otley and Ilkley is one that my husband and I frequently cycle.  It's also the road where Rob meets his demise after being the victim of a hit and run accident.  My husband's mum seemed slightly concerned when she heard this!!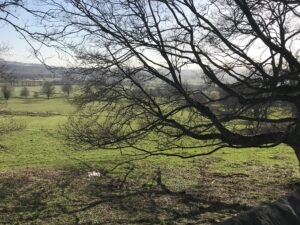 I hope you enjoy my Yorkshire-set books – there's many more to come… After all the advice is to write what you know!
What I am reading:
I've just finished Verity by Colleen Hoover.  I hear Colleen's Hoover's name everywhere and when I heard this one's a thriller, I thought I'd see if it lived up to the hype.  And it really did.  It's one of the fastest books I've read, a real page turner.
What I am writing:
I'm coming to the end of the second draft of Frenemy, the novel that's planned for release at the end of the year.  This novel has literally poured out of me – it's one of the easiest I've written, or maybe I'm just getting more practiced.  I've just sent the cover brief to my amazing cover designer, Darran Holmes, so I can't wait to see what he comes back with.
What I am editing:
Emergence, the third book in the Dark Water Series.  This was tricky to write as I think standalones are my forte, but I'm so pleased with how it's turned out and can't wait to share it with you. For those of you who like a twist, watch this space.
Thank you for coming along to my blog and for your interest in my books.  Without readers an author is nothing and I'm grateful to each and every one of you who support me. It would be great if you'd drop into the comments below this video.  You could tell me which is your favourite Yorkshire spot or just say hello so I know you've come along!
Happy reading and I'll be back next month.  Bye for now!
Support my Work
We writers drink lots of coffee, so if you'd like to add fuel to this particular writer, you'd be making me very happy!  Everyone who supports me in this way will receive a free collection of short stories at the end of 2022.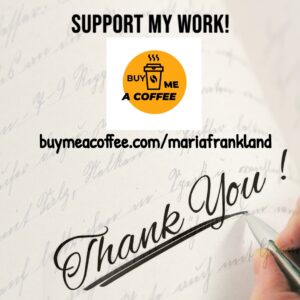 Join My Keep In Touch List
Click here to join my 'keep in touch' list so you can be the first to know what I'm up to and be in the loop about special offers, giveaways and new releases.  You'll also get a download link for a free novella, 'The Brother in Law,' pictured below.