Welcome to July's 'Writerly Witterings,' the regular blog I write to inspire, motivate and support other writers.
For those of you who prefer to listen and watch, you can also catch this by clicking below, to watch it on my YouTube channel.
Whilst I am on the subject of my channel, I'd like to thank all the readers who have recently taken part in The 12 days of Summer Writing.  I received some really positive feedback and will definitely doing it again in the autumn.
In the meantime, 'Write a Novella in 30 Days' is up there, on my channel for the taking.  Throughout August, I will also be offering 'Write a Poetry Pamphlet in 30 Days' for the poets out there, interested in building a body of poetry for publication.
I've just released this month's 'Writing to Help Yourself,' the monthly series I am offering to discover the power of writing in dealing with tricky life events.
This is available as a blog post and in video format too.  Last month, the first instalment looked at 'empty nest syndrome' and this month, the theme is 'coping with the loss of a pet.'
Following last month's Writerly Witterings post about setting mid-year goals, I hope that you've managed to get the second half of 2020 off to a positive start in terms of your writing.  Hopefully you're working towards achievement of your own writing project.
This month's 'Writerly Witterings' focus in on the theme of 'comparison-itis,' a term that's been coined to describe how we writers are prone to unfavourably comparing ourselves with other writers.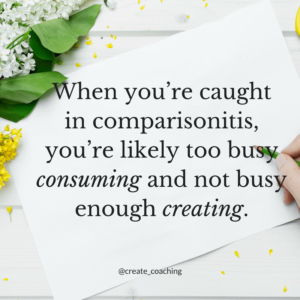 Make a mental note of how many of the following statements you can identify with:
Whilst reading a published novel… I could never write anything as good as this.  I'm wasting my time!
The finished, polished writing of the novel you are reading has been edited to within an inch of its life.
Many other pairs of eyes will have appraised it prior to publication.  I can bet that you are possibly working on your first or second draft.
 Whilst hearing about how another writer is progressing…  X, Y or Z writer is doing so well.  I'm getting left behind.
Remember here that no two writer's journeys are ever the same.  We all have different writing and editing processes.  We all vary in what constitutes 'writing success.'
Use another writer's progress as inspiration, rather than allowing it to defeat you. If you can, learn about their process and routine and see if you can apply it to your own process and routine.
Whilst hearing about a story someone else has read…  That sounds similar to the book I'm writing.  It's already been done.  That's it then.
Of course it's not!  All books have been done before, to some extent.  Themes and story tropes are repeated again and again throughout all genres.
However, no other writer has invented your characters, your settings, your plotlines, or your endings.  You have your own unique writing voice and you must never forget that.
When hearing about monetary success or another author's book sales… I could never hope to achieve that sort of earning power through my writing.
That's not true.  Whilst money isn't everything in writing, you can keep polishing your craft until your book is a saleable commodity, that readers will pay to read.
Many writers must supplement their writing income with other streams of income such as teaching, providing an editing service, or public speaking.  You can offer these services even before your first publication.
When visiting another author's Facebook page, Twitter account or YouTube channel… They've got a much bigger following than me.  No one is interested in my work.
Get them interested!  If you see something working for another author, consider adopting something similar yourself.  Choose an angle to focus on, such as your journey towards publication to engage other writers and potential readers within it.
We can learn so much from one another and everyone starts with just one follower on any given platform.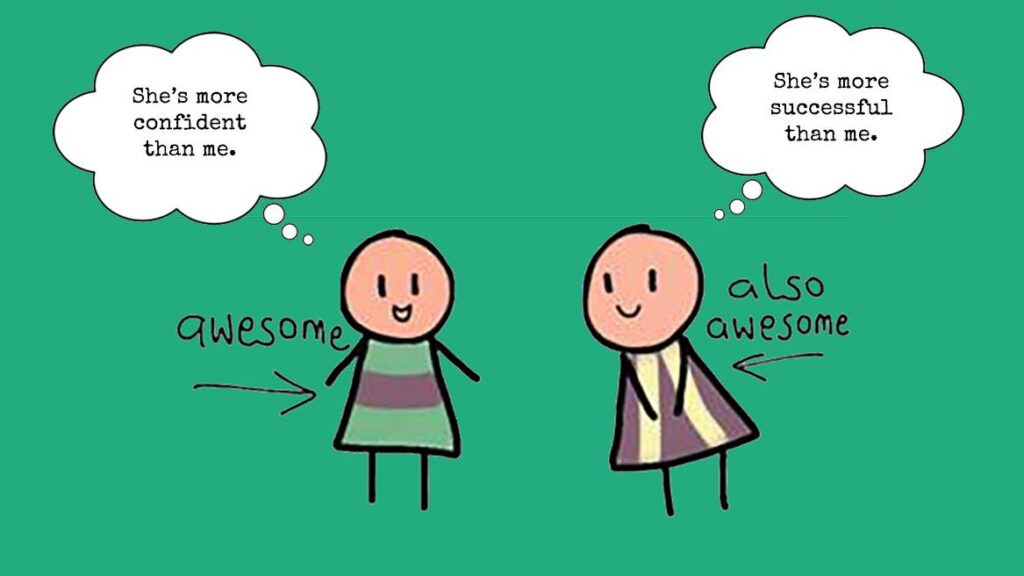 'Comparison-itis' is an affliction that 'rots' creativity.  Don't let it.  Instead, look to emulate how others do things, whilst finding your own voice and continuing to believe in it.
One of the phrases I often use to motivate others, and probably rings in the ears of many writers who I have worked with over the years, is 'no one can write your book, but you.'
If you follow the suggestions made above, there is no reason why your book can't sit amongst others on someone's bookshelf or reading device.
Keep working, keep producing, keep polishing, keep believing.  And never compare yourself to another writer.  You are you.  What they write is theirs.  And what you write is yours.
If you feel you would like support and structure to help achieve your writing dreams, you might be interested in one of the four writing courses I offer.
Write your Life Story in a Year
Write a Collection of Poetry in a Year
Write a Collection of Short Stories in a Year
If any of these are of any interest, and you would like to try the first session FREE, click here, stating which course you would like to receive the first session of.
Thank you, as always, for your interest in 'Writerly Witterings,' and for coming along to the blog.
Do post in the comments to let me know how you are getting on with working towards your second half of 2020 writing goals, and whether 'comparison-itis' is something you battle with as a writer.
Next month the focus will be on being 'supported' as a writer, and belonging to a community of writers.  See you then!
With best wishes, Maria
I write my blogs and record my videos to support, motivate and inspire other writers.  I love doing this, and it is freely given.  However, I do have a Patreon page where writers can also support me, by way of donating the equivalent of 'a coffee a month.'
Everyone who supports me gets:
Access to ten 'The Foundations of Writing' helpsheets
A free signed paperback (after 6 months of being a patron)
An invite to submit questions and take part in the monthly writer's Q&A.