Happy New Writing Year! Welcome to my first Writerly Wittering blog post of 2022
Whether it's your first time here on my website, or you're a writer who comes along every month, it's great to have you here.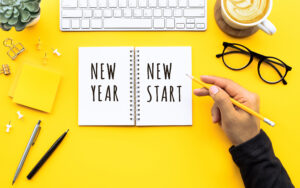 I offer this monthly blog to inspire, motivate and support you, so if there's ever something specific I can address, please let me know.
Last month's blog invited you to celebrate all you'd achieved as a writer in 2021, and it was lovely to hear from those of you who wanted to share details of successes with me!
January is a wonderful time for setting those all-important writing aspirations for 2022 down on paper. I prefer not to call them 'resolutions,' but 'writing priorities.'
My own writing aspirations are to keep up with the writing schedule I have maintained for my psychological thriller novels for the last two years and to continue to build my presence and following and TikTok. (A wonderful place to meet other readers and writers.) I've just set up a brand new channel offering writing tips. You can follow by clicking here.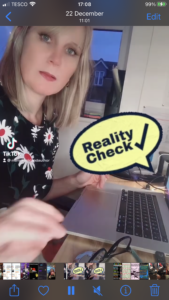 I am also going to have a 'writer's date' once a month, where I get out and about and away from my computer. I will use this time to visit somewhere inspirational, 'people watch,' and make notes. I took this idea from 'The Artist's Way,' by Julia Cameron.
Below are some questions that may help you to think about your own writing plans:
Is there a writing project which you started in 2021 that you would like to continue with?
Do you have a specific writing craft skill which you'd like to improve?
What regular writing time can you give to yourself?
What is your main strength as a writer? How can you capitalise on this?
Do you have a designated writing space? Can you improve it?
Is there a writing course/conference/workshop you'd like to do in 2022?
Which inspirational writer can you follow in 2022? What do they do that you can emulate?
Can you identify a writing competition or submission opportunity you can aim towards?
What writing project(s) would you like to complete before the end of 2022?
What is your overall writing dream? What baby steps can you take towards it?
Answering these questions will invigorate your writing and ensure you start 2022 full of enthusiasm. I would love to hear your responses, so feel free to share them in the comments section beneath this post.
My YouTube offerings are taking on a new look this year and I'm excited to tell you that each week I'll be posting a new video as follows:
1st Monday – Fiction focus (1st month flash fiction) click to watch 
2nd Monday – Poetry focus (1st month short form poetry – writing Haiku and Tanka) click to watch
3rd Monday – Writerly Witterings (video version of this blog) click to watch
4th Monday – Readerly Ramblings (video version of the blog I write for readers of my fiction) click to watch
Click below for the first video.  You will see that each video supports you to plan your piece prior to writing it and then gives a suggestion of a submission opportunity.  There is also a Facebook group (search for Writerly Witterings) if you would like to share and celebrate your writing achievements with other writers.
I'm giving away a copy of the books below.  Click here if you'd like to go into the draw which I'll do on 30th January.
All that's left for me to say is all the best for 2022 and I hope all your writing wishes come true.  I'll leave you with the piece of advice below.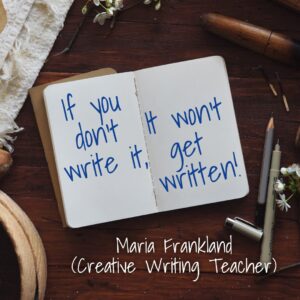 I can't wait to continue to support, motivate and inspire you during 2022. Enjoy the rest of your writing month and bye for now.
Maria
PS If you're not already on my 'keep in touch' list, click here to join and receive a download link for the booklet below.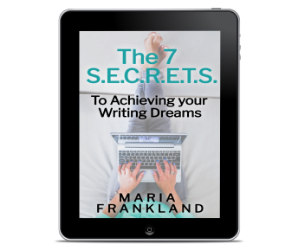 Buymeacoffee.com
If you feel I add value to your writing life and would like to support my work, you might like to buy me a coffee!  And as you know, we writers drink lots of coffee! Anyone who supports me will receive a collection of short stories I'm working on at the end of the year.