Welcome to 'Readerly Ramblings,' the monthly blog I write to keep in touch with my readers.  I hope you're all well and safe and coping with the worrying situation we are all in the midst of.
This month's topic is on 'focus.'  I am hearing through social media and from friends and family, that many people who would usually be avid readers are hardly picking a book up right now as it is a bit of a struggle to concentrate.
This will be down to not only the worry and anxiety that is swirling amongst and within us but also the fact that we are living through our own dramatic and unprecedented story, with little idea right now of its outcome.
As a reader myself though, I am always grateful when I do manage to 'escape' from everything into a story.  It takes me away from here to somewhere else, and it is wonderful to be around other characters, in situations where relationships and life is happening, free of the restrictions we are all living through.
Here's how I'm managing to focus on reading for a bit.  One or more of these 'tips' might work for you:
Have a special place to read. Make it comfortable with favourite cushion or footstool.  Make it somewhere inviting that you will want to retreat to.
Turn off the TV and radio so you don't have the distraction of the news. Do the same with your phone if you can.
Set yourself the goal of just reading a single chapter or reading for ten minutes. You will probably find that you'll want to carry on once you get into your story.
Consider reading a novella or a short story – which may not feel as daunting as a full-length novel.
Maybe reading something that's totally removed from our reality will help. Something happy, or 'other worldly.'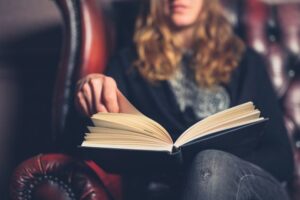 Below are some suggestions of books I have recently read and would recommend.  Perhaps you could share your own suggestions into the comments below.
The Last Thing she Told Me (Linda Green) for a puzzling mystery
Our House (Louise Candlish) for a crime thriller
Hannah and the Hollow Tree (JA Browne) for a YA fantasy that is built around saving the world and female empowerment
Paris for One (JoJo Moyles)  Uplifting short stories
Letters Home (Martyn Bedford) Interesting and engaging short stories
And then, of course, for further distraction, you could also turn to one of my novels: 'Don't Call me Mum' or 'The Last Cuckoo.'  Click here to go to my Amazon author page.
I feel extremely lucky to have my own writing to escape into right now:  The Man Behind Closed Doors is coming out in June so I'm making final preparations for that, and it will be followed by Left Hanging in the Autumn.  In addition to this, I have two poetry collections and four how-to books for writers in the offing.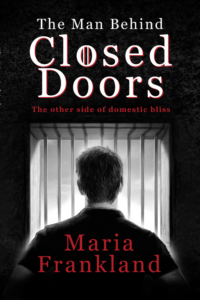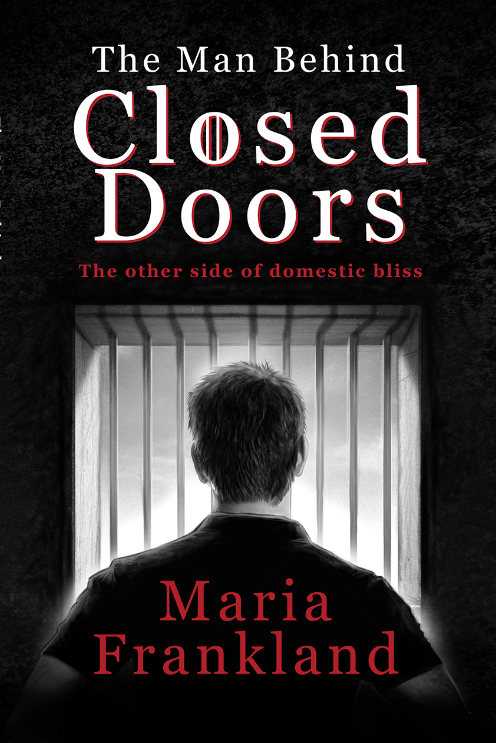 I am in the process of putting together more 'reader goody bags' to celebrate the launch of 'The Man Behind Closed Doors.'  You can get one by opting in through my 'reader keep in touch list' when I send my next newsletter out or by joining me for the live book launch on my Facebook page.  More details to follow!
Stay safe and well everyone!
With very best wishes,
Maria Frankland
PS:  My husband and I are doing a 'garden marathon' this Tuesday the 14th April to raise funds for Women's Aid, an organisation that provides helpline and refuge support to vulnerable women and children at increased risk through this period of lockdown.  If you wish to support our rather mad endeavour, please visit our JustGiving page.
Locked Down
It's week four of being miserably trapped,
trying to shield their kids from his wrath.
His frustration and boredom rise every day,
but now she has no chance to get away.
His drinking increases as day becomes night,
a hardened face as he spoils for a fight.
She cowers in fear as he raises his voice,
forced now to hear him, she has no choice.
A meal 'not to scratch,' he receives with a frown,
her energy sapped as his fist hammers down.
Broken furniture, walls full of holes,
to sap her confidence fulfils all his goals.
She cries silently beside his sleeping form,
wishing the next day would never dawn.
It's hard enough being locked away at home,
but for now, she has never felt more alone.