Welcome to week 8 of 'Writerly Witterings,' my blog series that concentrates on a different aspect of writing every week.
As part of the writing community, it is my belief that we can all learn from one another to improve our craft, so I am always grateful for comments, questions and suggestions that can be posted either into the comments (below,) or onto my Facebook page as part of the Facebook Live that I do every Saturday at 5.00pm.  Connect with me on Facebook here.
Last week focused on 'How to Write Dialogue', and from the feedback, I have discovered that writers seem to be falling into two camps; their work is either confidently dialogue-driven or they really struggle with it.  I hope last week'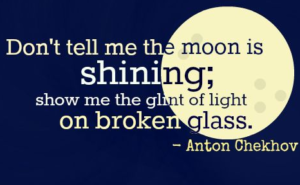 s blog post and Facebook Live was helpful in offering some additional tips to what you are already doing.
This week, it's Show, don't tell; a technique used in all types of writing, enabling readers to interpret details in the text, rather than being told everything.  This makes reading a more active process.
Below are five examples of how to show, rather than tell.
Using Character Action
I could see the light through the woods.  I hurried towards it, my heart pumping wildly.
Character fear is shown through how s/he is acting.  It is not necessary to say 's/he was scared.'
Using Sensory Language
It smells of childhood in here.  That warm tomato scent. I can picture Grandad, holding one towards me, telling me how tastier they are when greenhouse-grown.
In this instance, smell conveys nostalgia.  As readers, we are offered the impression that the character misses his/her grandfather.
Using Dialogue
"Don't think you're coming back!" I yelled after his retreating form.  "The door is locked … forever!"
The reader can infer here that the character is angry.
Using Description
I cradled my violin in my arms like a lover.  Together, we had created history. 
That the character is proud of something that has been performed is obvious from this.
Using Internal Thought
"Let's not leave it so long next time."  I folded my arms.  Ten years should be fine.
We are shown, rather than told that character1 would prefer not see character2 for a very long time.
Show, don't tell, when done well, allows for an interactive and immersive reading experience and when done consistently, it becomes second nature.  If anyone would like me to s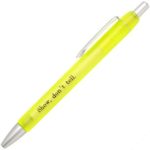 end them some 'show, don't tell' exercises, drop me a line.
Meanwhile, it would be great if you could join me for my Facebook Live on Saturday 2nd March (my birthday!!) at 5pm to contribute to the discussion.  As always, feel free to add your own strategies into the comments below.
'Show, Don't Tell,' is one of the areas that will be covered in-depth at the forthcoming 'Life Writing Retreat' that I'm co-leading in Harrogate (1-4 April.)  Prices start at £175.
Next week's 'Writerly Witterings' will be on the subject of 'scene writing' for short story, life story or a novel.  See you then!
© Maria Stephenson 25th February 2019