Welcome to October's Readerly Ramblings, the monthly blog I post to keep in touch with the readers of my domestic thrillers.
To be notified of new blog posts, you can join my 'keep in touch' list by clicking here, and I will also send you a free short story collection called, 'How to Get Away with Murder.'
For those of you who prefer to watch and listen, my blog posts are recorded on YouTube and you can listen to this month's by clicking below.
As the evenings darken and the days turn cooler, I hope you've got a lovely pile of  'to read' books.  I'd love to hear what you're enjoying so please drop your book recommendations into the comments box – we all need a little escape right now!
This month, the focus of my blog is on the creation of setting and atmosphere.  Much more goes into this process than first appears!
My aim is to really bring you, the reader, into the setting of the story and be able to see, feel and experience everything the character does.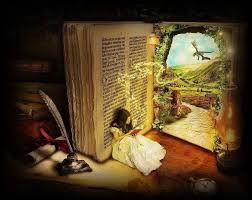 I try to shine a light into darker places than you might regularly have access to.  So far my settings have included a prison, police stations, courtrooms, crematoriums, and a chapel of rest, to name a few.  Then there's the more 'run of the mill' settings such as home, school, the park, the gym and the garden.
Wherever I'm setting my stories, I try to write my first draft by actually working within the setting itself. If that is not possible, I draw on personal memory or interview someone to get a first hand perspective.
For my latest book, 'Left Hanging,' I've sat in the changing rooms making notes as a group of gym users conversed.  I spied on them in the coffee lounge area too!
By actually sitting in the settings I'm writing about, I can ensure all the senses are touched on – I can convey what is seen, heard, smelt, tasted and felt.
So you'll have to let me know whether my settings really draw you into them and allow you to experience what the characters are experiencing.
Here's an example of setting and atmosphere from my novels so far: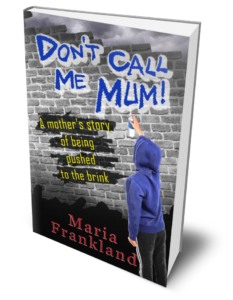 Don't Call Me Mum (Police Station)
The city centre police station, like a bustling cattle market, was bleaker than the one he was usually held at. Shouts from cells rattled around the walls. Uniforms swarmed everywhere. A stench of stale alcohol hung in the air, made worse by two drunks I watched being dragged in. They were so drunk, they had to be supported whilst their rights were read.
I studied the list of occupied cells. The spaces next to cells 24 and 41 advised do not use, to be steam cleaned. Nice.
The Last Cuckoo (Chapel of Rest Waiting Room)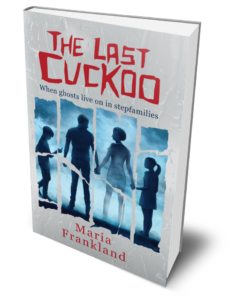 We're crammed in like commuters on an evening train and I wonder for the umpteenth time what business Claudia has here whilst we collect your ashes. She's fastened herself to Iain's side, telling everyone who'll listen how she's 'looking after him.' I know her game.
I unzip my hoody whilst looking about for evidence of air conditioning. The stench of lilies is back. It's as though it's haunting me, along with Claudia and those bloody tweets. I never knew I hated the smell of lilies quite so much. It makes my head hurt.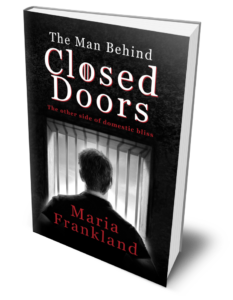 The Man Behind Closed Doors (Prison)
"Is that all you're having?" He looks down at the tray.
The officer strides towards a steel staircase.
Paul follows, up a flight of steps, along a landing. The prison is as he imagined it. Yellow steel: as far as the eye can see; banging, shouting and an ambience of unspent testosterone. He's seen images of this sort of place many times on the news.
They arrive on the first landing. Paul shudders as he notices the overhead steel mesh, presumably there to prevent suicides from second or third floor landings. The floor vibrates underfoot as he continues to follow the officer.
Left Hanging (Mortuary)
I sink to a chair beside him, momentarily looking around the room we are in, which is painted in peach. A curtain is pulled over another door at the end of the room. It's different from the stark metal and white I was expecting…
…I rise from the chair and walk to the exit of the room without looking at her. I sink to the sofa, back in the family room, and read the words on the picture in front of me. Those we love don't go away. They walk beside us every day.
Left Hanging was released last week, and I'd like to say a massive thank you to those of you who joined me for the YouTube launch with a glass of bubbly!
To watch the replay, click here!  If you'd like to read it, you can get your copy by clicking here.
I'm delighted to announce that 'The Man Behind Closed Doors,' is now available in audio.  I have a very limited number of FREE codes left if you would like to have a listen. Click here to request one and let me know whether you would like a UK or US code.
If you're not already an Audible subscriber, you can still have a free listen by following this link and becoming a subscriber, then choosing 'The Man Behind Closed Doors,' as your first free listen.
Because it's new on Audible, it only has a handful of reviews, so I'd be really grateful if you could leave a few lines on the Audible page once you've had chance to have a listen.
Personally, I love Audible and get lots of other things done whilst I'm 'reading.'  Things like ironing, gardening and washing up feel effortless!
Reading formats will be the focus of November's 'Readerly Ramblings,' so I look forward to seeing you back here then!
As always, thanks for you support.  Do drop a line to say hello in the comments - I love hearing from my readers, and it's particularly lovely to hear from you throughout this time of restriction.  I live in Otley, on the edge of Leeds, which is currently under local lockdown!
See you next month!
With best wishes,
Maria Frankland