Hi there!
Hi, I'm Maria Frankland, a creative writing teacher, domestic thriller author and poet, based in the lovely market town of Otley, in Yorkshire, where I live with my husband Michael, son Matthew and sproodle Molly. (All the M's!  And just in case you're wondering what a sproodle is, it's a Springer Spaniel/Poodle!)
From the moment I could hold a pen, my dream was to become an author.  It took many, many years but I'm over the moon that it's now my full-time career. I'm becoming known amongst my readers and fellow authors as a prolific novelist who shines a light in very dark places...
It's my aim to support, motivate and inspire other writers to achieve this awesome way of life, but in much less time than it took me!
To do this, I've poured everything I know into the writing courses I offer.  What's worked for me can work for you too.
First, I'll make sure you're so inspired and motivated that you can't wait to get started.
Then, I'll give you all my tricks and secrets for outlining what you plan to write.
Next, I'll support you to perfect your writing craft as you write your book or collection.
Lastly, I'll help you to polish your words until they shine, and get them out into the world.
What are you waiting for?  
Click here for details of my exciting online writing courses.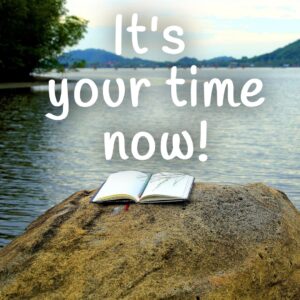 What qualifies me to coach you?
I have ten successful psychological thrillers already available, with another four on the way, along with the second edition of my memoir, 'Don't Call me Mum,' and two poetry collections. I also have a teaching degree and a Masters in Creative Writing.
How it is possible to achieve success as a writer?
Keep going, keep writing, keep believing in your voice.  
The really exciting thing is that writing is something you will only ever get better and better at.
But remember - no one can write your words, but you.
(If not now, then when?)
Set off on a journey that will light up your soul!
Polish your work like the precious jewel it is and never, ever give up. You can achieve all your writing dreams.
See you in the course!
Maria
My books are included in the Kindle Unlimited Programme. Click below to receive their current offer and start reading.
I am a participant in the Amazon Services LLC Associates Program, and earn a commission from qualifying purchases.
Click below for my YouTube Welcome Video - on my channel you can try out my writing challenges and free mini-courses. You can also join me each Friday at noon for 'Your Writing Lunch.' A space to write alongside me and ask your writing-related questions. Don't forget to subscribe to my channel!
On my channel you'll also find 'Writerly Witterings,' a monthly video to motivate, inspire and support other writers.  It's also available as a blog, here on my website.  Click here.