It's the third instalment of 'Writing to Help Yourself' and this month, it's time to be a bit more upbeat, after considering 'Empty Nest Syndrome' and the 'Loss of a Pet' as life events over the last two months.
For those of you who prefer to watch and listen, this blog post is available, along with the other ones, 'Readerly Ramblings,' and 'Writerly Witterings,' on my YouTube channel.  Click below to watch.  You will also find a variety of short creative writing courses on my YouTube channel.
As I've mentioned before, we are incredibly lucky as writers to have our writing as a tool to help us.  It can also be very powerful in terms of trying to figure things out and make life-changing decisions.  How many times have you been advised to write a list of pros and cons when mulling something over?
This month's 'Writing to Help Yourself' topic will consider the issue of career change and is applicable to anyone who is looking for a new direction in life – particularly pertinent as we emerge a little more from the lockdown situation.
This year's covid crisis has given many of us time and space to consider what really matters and to evaluate the direction of our lives.  As career consumes so many hours of our waking life, it's natural that this needs to be as fulfilling as possible.
Everyone has their own idea of what is important when it comes to earning a living, for some, it is a means to an end to pay the bills and maintain quality of life.  Other purposes include, making a difference, helping others, nurturing creativity, making full use of skills and blessings, etc, etc.
As someone who flitted about quite a bit in my younger years, I could talk about career purpose until the cows come home, but for this blog post, I will bring the focus back to career change and how we can use our writing to explore this.
I will start by asking the question,  if money, qualifications, skills and experience were irrelevant, what would you do?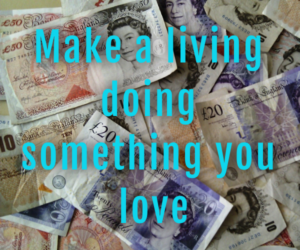 I suspect for many people reading this, it might be to become a full time author, but the suggestions I'm about to make for how you can use your writing to help you explore this, can be applied to any career change:
I will start by reiterating the question above.  What would you do with your life if you could do anything you wanted to?  Jot down some initial ideas.
Your Letter of Resignation
Write a letter of resignation from your current position, explaining your reasons for leaving and your plans for the future.  This can be very affirmative and hopefully it will not be too long until you send it for real.
A Reflection
Write a reflection as though you are writing it in your twilight years.
What have you achieved over the course of your career?
What difference have you made to people you care about, and the wider world?
What legacy are you leaving behind?
Your Perfect Day
Where do you see yourself in an ideal world?  Describe your perfect day from a career standpoint from beginning to end.
For example, personally, I would wake up in the second home I would own on the banks of Lake Windermere, do yoga for an hour, then have scrambled eggs with salmon and fresh coffee for breakfast.  I would spend three hours on my latest novel, looking out at the view below before having lunch, etc, etc – you get the idea.
Now write your own perfect day, in present tense (as though it is actually happening.)  Go into as much detail as you wish.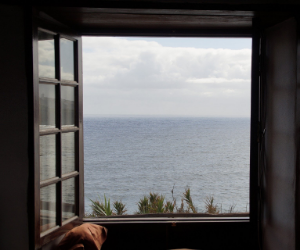 Dreams Becoming Reality
Let's now start making this career change of yours a reality.
How long will it take you to where you need to be?
What actions do you need to take to get there?
What are the initial actions you need to take?
What are three things you do over the next fortnight?
These lists are not set in stone, you can amend or add to them any time you want.  For example, if you want to make writing your full-time career, you immediate goals might be to:
Ring fence some dedicated writing time around your work
Find yourself some support or mentoring to support you on a journey from planning to publication so you can learn from someone or a team of people who have already walked the path you want to walk.
Set up an author page on Facebook to start building a potential list of readers and to interact with other writers.
Affirm your Plans
The act of writing and confirming your thoughts and dreams to paper (or computer!) makes you more likely to ensure action.
Perhaps you could convey your initial steps and what you are aiming for in the comments box below.
Communicating this to others makes your dream career even MORE likely to happen.
Many of you are taking part in the free course I am offering on YouTube, 'Write a Poetry Pamphlet in 30 Days.'  There are other free courses on there if you feel you need a little support on your writing journey.
For anyone wanting to take their writing to the next level, you may be interested in one of writing courses I offer:
'Introduction to Creative Writing'
'Write a Collection of Poetry in a Year'
'Write your Life Story in a Year'
'Write a Collection of Short Stories in a Year.
If you would like to try the first session of any of the courses above, for FREE, drop me a line and I will send it to you.
Thanks for being here and for your interest in 'Writing to Help Yourself.'  Next month's theme will be 'writing to help with money problems.'
Take care and keep writing!
With very best wishes,
Maria Frankland
Join me on Patreon.com, for...
Access to ten 'The Foundations of Writing' helpsheets.
A free signed paperback (after 6 months of being a patron.)
A monthly invite to submit questions and take part in the monthly writer's Q&A, where I will answer questions on any aspect of writing.