Welcome to November's Writerly Witterings, the monthly blog I write each month to inspire, motivate and support you as a fellow writer.
I always record a video for my YouTube channel as well, so if you would prefer to watch and listen, click below.
Whilst I'm thinking about my YouTube channel, I must give a shout out to the free course that's underway – Write your Memoir in 30 Days.  Here's the link to day one if you'd like to give it a go. I shall also be offering 'The 12 Days of Christmas Writing,' starting on 10th December.
I hope you're coping with the situation that's continuing to swirl around and amongst us and are finding some refuge in your writing. This month's Writing to Help Yourself offers some therapeutic writing prompts to deal with what we're all living with right now.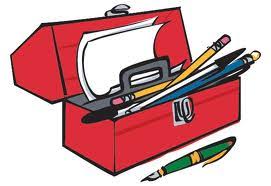 But this, my regular Writerly Witterings post, is going to discuss 'Tools for Writers.' I'm going to talk about tools I have personally used, or know to be brilliant, things that will make your writing life easier and carry you at the lowest cost possible from planning, to publication and beyond.
I thought this would be a good time to share this post, being that you possibly have slightly more time right now to explore anything below that you feel would help you. And if you really want to start using one or more of them, you can add it to your Christmas list!
If you have any ideas to suggest, it would be great if you would share details in the comments box below.  One thing I love about being part of the writing community is that we are all in it together and never pass up a chance to help one another!
So here we go. 7 Tools that will Help you as an Writer:
Plottr No, it's not a spelling mistake! I recently watched a tutorial and presentation on this software and it looks amazing. Only £18 for lifetime access too.  It looks as though by the time you have finished plotting and planning, your story will have practically written itself.  I would probably use this if I didn't have my own tried and tested old school, on-paper methods of planning, but I would recommend it to anyone starting out.
2. As I've just mentioned, in some respects, I'm quite old school and use Microsoft Word for all my writing but again, that's what I'm used to and I've made it work for me. However, some of the writers I've taught on my courses over the years absolutely rave about Scrivener. This software costs £33 for lifetime access and offers some outlining tools, though not in as much depth as Plottr.  But it does provide a great visual platform on which to write, easily transferring around and between chapters.  Your work can then be easily exported as a word document once it is completed.
Pro-Writing Aid. This is one I subscribe to and I bought a year's access for less than £75.  It's a writing mentor, spelling and grammar checker and proofreader all in one.  It's amazing and whilst it doesn't negate the need for professional editing and proof reading services, it goes a long way to ensuring that you don't need to incur as much expense with these.
Note: I have some recommendations for professional editing and proofreading services on my useful links page.
If you are working towards writing professionally, you need a website – it is your shop window to the world where you can showcase your writing ability, perhaps through a blog, and drive internet traffic towards it. WordPress is by far the easiest and lowest cost option. It's free for a basic site and you'll just need to buy your domain address.
I love, love, love Bookbrush and pay £75 a year for it. I use it to create all my adverts, bookmarks and other marketing.  It even offers a book cover creation function.  Even if you are heading towards the traditional publishing route, you will still need to take charge of a lot of your own marketing and this tool is enjoyable to use, professional and easy.
Because I publish independently, I use Reedsy to format my print and e-books and get them publication-ready. It's free to use, so is a bit limited, but does produce a good quality format.  Eventually, when I treat myself to a Mac, I will also treat myself to Vellum, a premium formatting tool that I've heard other authors rave about.
I recommend KDP (Kindle Direct Publishing) for publishing books, and both Amazon ads and Facebook ads to drive sales traffic. I also use ACX to publish my audio books on Audible.  The publishing itself is free on these platforms, but obviously a budget is required for marketing. All this is a steep learning curve and is beyond the scope of this blog post, but there are some links on my useful links page to explore this further.
If you've any comments or questions, drop them in the comments box below and if you'd like to be added to my 'keep in touch' list, to be kept informed of future blog posts and writing-related offers and giveaways, click below and I'll add you in.  I'll also send you 'The 7 S.E.C.R.E.T.S. to Achieving your Writing Dreams.'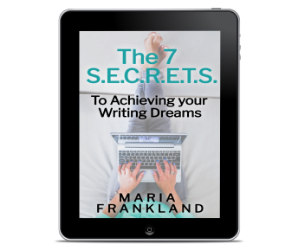 And lastly, if you'd like to treat yourself to an early Christmas present, on 3rd December I'm releasing 'Write your Life Story in a Year' as a course book with a separately available companion workbook.  Click below for more information.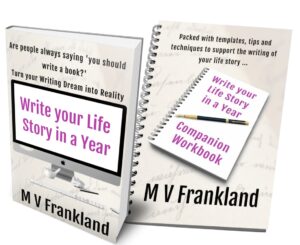 Thanks, as always, for your interest in my Writerly Witterings.  It's an honour to be part of your writing journey.
I'll be back next month, encouraging a 2020 reflection and helping you to celebrate all you've achieved and managed to get underway this year.
See you then.
Stay safe and keep writing.
With very best wishes
Maria Frankland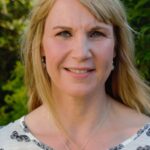 Would you like to be part of my Patreon community? It is a space where you can ask as many writing-related questions as you wish, and I will answer them all in a monthly Q&A session. I will also send you a signed copy of one of my fiction paperbacks or how-to books for writers.
There's also ten writing helpsheets there to support you.  All for the cost of a coffee a month.  Click below to join me there.