Welcome to June's 'Writerly Witterings,' the monthly blog I write to inspire, support and motivate other writers.  A video version of this blog is available on my YouTube channel.
I'm loving my new YouTube channel and I've recently nearly a hundred new subscribers who have been taking part in my free 'Write a Novella in 30 Days' and 'The Twelve Days of Spring Writing.'  Click below to take a look and subscribe.
My forthcoming free offerings on YouTube are as follows:
"The Twelve Days of Summer Writing" (July)
"Write a Poetry Pamphlet in 30 Days" (August)
"Writing to Help Yourself" (a monthly video and blog post about how writing can help us get through things – e.g. empty nest syndrome, loss of a pet.)
And there's lots more to come!
It's been a peculiar year for all of us.  Personally, as some of you already know, I was fortunate enough to have my wedding just before lockdown, but since then, life has been thrown into disarray for everyone, and it's hard to believe that nearly half of 2020 has already passed by.
For some of us, extra time at home will have been a bit of a blessing in terms of the writing time it has offered, as well as the chance to hone our writing craft.
For others, family and childcare responsibilities have taken over, as well as having to cope with the understandable anxiety about the scary situation we have been living through.
In January, I wrote a blog on goal setting for 2020 and several writers replied to me with the writing plans they were making.
If, like me, some of these wonderful intentions for fresh creativity have taken a bit of a back seat, now, at this half-way point of the year, is a perfect time for revisiting earlier goals, or for setting brand new ones.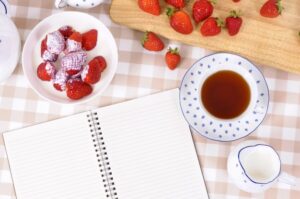 What would you like to have achieved by the end of 2020?  How are you going to make the rest of this year count for you as a writer?  Here are some ideas to help focus your thoughts:
Have you had an idea swimming around in your mind for a short story, poem or novel? If so, start jotting some notes down about it that you can formulate into a plan.
Have you got some notes of an idea that you've already captured? If yes, read back over them and begin.  Write one line.  Then another.  Then another.  Before you know it …
Have you got a work in progress that you've abandoned? Do you keep thinking about it?  If so, then dust it off and have a read through it, making some notes as you go of ways forward – then get on with it!  No one can finish it, apart from you!
Have you got a first or second draft that you've shelved? If so, read over it -  you will probably be amazed at how good it is and how proud you are of it.  Drop me a line if you would like a copy of my guidance for editing.
Have you got a nearly complete draft? If so, look into what you might do with it.  Use the internet to see what writing competitions are out there at the moment or which publishers or literary agents are accepting submissions.  You could also consider independent publishing.
Imagine it is New Year's Eve 2020. (It will be here before we know it!)  What would you like to have achieved?  Choose your writing project and set goals as follows: 
One month:          Before the end of July, I will …
Ideas: sorting out your writing routine, space, reading back over a work in progress, brushing up on an area of writing skill you would like to develop.
Three months:     Before the end of September, I will …
Ideas: daily word count goals, time spent each day/week on work in progress, joining a new writing class.
Six months: Before the end of December, I will …
Ideas: finding a 'writing buddy' to swap writing with, identifying submission opportunities for current work, developing an 'online' presence as a writer.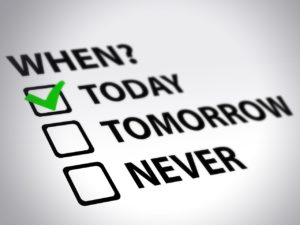 I would love to hear your one month, three month and six month writing goals so please click here to share them with me or type into the comments below.
Just the act of communicating them to me will instantly make you more likely to complete them!  And I love to hear from other writers, it feels even more important in this time of social distancing – writing can be a solitary activity at the best of times!
Personally, I have been 'doubling down' on the teaching side of things and thinking of what I can offer to help other writers.
Now that I cannot physically lead my face to face courses, retreats and space to write days, I have been updating the four distance learning courses I offer:
Write a Collection of Poetry in a Year
Write your Life Story in a Year
Write a Collection of Short Stories in a Year
To make them as accessible as possible to other writers, I am offering an affordable instalment option, as well as the opportunity for any writer to try the first session of any of the above four courses for free.
Drop me a line if you would like to take advantage of this and let me know the course you would like to try.
Also, following popular demand, I am delighted to introduce a new ten week creative writing course which offers new writers the necessary tools to be inspired, motivated and to develop their writing skills. Follow this link to learn more.
Before I go, I would like to thank my most recent supporters on Patreon, Ellie and Anna.  By pledging the cost of 'a coffee a month,' they now have access to the following:
Ten 'helpsheets' on 'The Foundations of Writing.'
A chance to pose writing-related questions and receive answers to them in a monthly Q&A video.
A signed copy of one of my books after six months of being a 'patron.'  Click below if you would like to support me too!
Keep well and keep writing!
With best wishes, Maria Frankland
P.S. My latest novel, 'The Man Behind Closed Doors is out now in paperback and ebook.  Click here if you would like a copy – I can't wait to hear what you think of it!