Stories Require an Author AND a Reader
Without readers an author is nothing.  Writing a story is only one half of the process.
Thank you for joining me for July's Readerly Ramblings.
It's only two weeks until I will release Emergence in eBook – you can already get it in paperback and hardback.  You can also, if you're really quick, download The Yorkshire Dipper, for free, on or before the 17th July.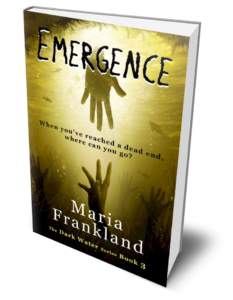 At the end of this post, I'll announce the winner of my latest giveaway, which is Emergence, along with its predecessors in The Dark Water Series, The Yorkshire Dipper and Drowned Voices
The purpose of this month's blog post is to acknowledge you, my reader and the role you play in my author business and this post is also available as a video on my YouTube channel.
I LOVE Hearing from You
When I say that hearing from my readers makes my day, I really, really mean it!  Sometimes it's direct, perhaps by email, and at other times it will be a post onto my author Facebook page, or even onto one of my ads that might be doing the rounds.  Some messages really, really stand out. Messages such as, 'your book has kept me going whilst poorly with Covid,' or 'I haven't read for years and my friend lent me one of your books.  You've got me reading again.'  I can't tell you how much these messages mean to me.
But one thing I'd disagree with is when you use the term YOUR book.
The awesome part about being an author is that it's only really MY book whilst I'm writing and editing it.  As soon as it's out in the world it belongs to you.  As soon as it lands on your doormat or Kindle, it becomes YOUR book. I find it so exciting that all those characters and situations that began life in my head are now living in yours. That's why I say that writing a story is only one half of the process – it is only complete when you have read it as well.
Which is why I have you in my head at all stages whilst I'm writing, as well as my characters.  As I get the first draft down, I imagine you reading it, and at the editing stage, I try to look at my stories through the eyes of a reader – it can be quite exhausting at times! But it's wonderful.
Because you keep reading my books, I'm able to keep writing them.  We have what could be called an 'unsaid promise' between us.  You'll keep turning those pages as long as I keep inventing characters you care about and plotting stories that make you yearn to know how things are going to end up.
And I can't go any further without mentioning my amazing Advance Reader Team, a group of readers I have brought together from my email list, into a Facebook group – they are my most dedicated readers, in fact some of them have become friends, and I'll tell you in a moment how you can join them.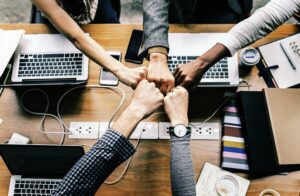 They receive a free eBook of each of my books two months prior to release, and have four week's reading time before the book goes 'poof' and it's gone again.  However, I'm always amazed when some of my readers are in touch within 24 or 48 hours of receiving it with their feedback, having read it cover to cover.  How do you read a book so quickly?  I only seem to be reading a two or three books a month at the moment!!
The group also leave early reviews on Amazon and help spread the word about my books to other psychological thriller readers.  What's really great is when I see them discussing the characters or situations in the Facebook group – it means the stories truly belong to them now. If you'd like to join them, the link is here.
Which brings me back to...
My quote of the month: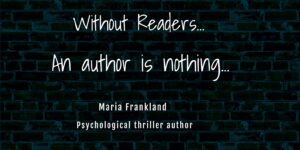 What I'm Reading this Month
Under Her Care by Lucinda Berry is the second book I've read by this author and I can confirm that her psychological thrillers are very, very dark indeed.  I'm friends with her on TikTok, where she's ever so friendly and cheerful – it's true what I say that we thriller writers are amongst the nicest people you could meet, as we expel all our darkness into our stories.  It's those romance writers you must watch out for...
What I'm Writing this Month
I've planned out my first novel for 2023, Last Orders, but have not yet begun writing.  Instead I've turned my attention to the collection of short stories I'm working on.  These will all be dark and deadly and made available at the end of 2022 to any reader who wants to buy me a coffee.  Visit www.buymeacoffee.com/mariafrankland, buy me a coffee, three – we writers drink lots of coffee and I will send you an eBook of short thriller stories as soon as they're ready.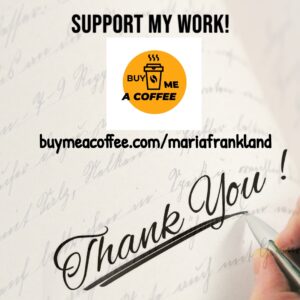 What I'm Editing this Month
I'm editing two books at once – kind of!  Frenemy is due for release in November and I'm into the final stages before ordering a proof copy.  I'm delighted to be able to announce that it will be the first book in a trilogy.  I'm also listening to the brilliant voice of Naomi Rose-Mock who is narrating the Dark Water Series.  Currently, I'm listening to, and checking Drowned Voices, so watch this space if you're waiting for it to be released as an audio book.  It should be live within the next two or three weeks.
Prize Draw Winner
And now it's onto the winner of the prize draw to win a trilogy of books.  Having done the draw earlier this morning, I'm delighted to announce the winner which is Cheyelle Martin, so well done.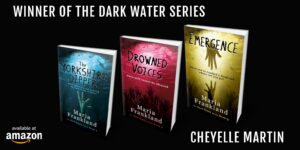 This set of books should keep you on the edge of your seat for the rest of the summer.  I'll announce details of my next giveaway in the coming days. If you're not already on my keep in touch list, follow this link, which not only will you get a free novella, The Brother in Law, to download, but I can also keep you posted of not only giveaways, but also special offers and new releases.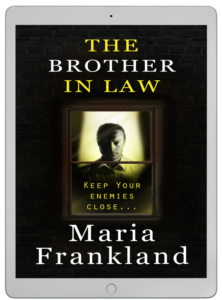 Speaking of new releases, don't miss the live launch of Emergence, which will be on my YouTube channel on Monday 1st August, live at 12.30.  Follow this link to set a reminder.
Once again, thanks for being here, happy reading and I'll see you next month. Bye for now.
With best wishes,
Maria Frankland
Kindle Unlimited
All my books are included in the Kindle Unlimited Programme. Click below to receive their current offer and start reading.
I am a participant in the Amazon Services LLC Associates Program, and earn a commission from qualifying purchases.