"This is a very informative and supportive course led by a knowledgeable and nurturing teacher.  I looked forward to each session as an outlet for creativity I'd forgotten I had!" Jo, Leeds
"I would never have been able to achieve what I have without this guidance.  There were many things about the process of writing that I would never have thought of.  The tutor is enthusiastic and encouraging.  If you have always wanted to write, sign up for this course - it will be the best thing you have ever done!" Adele, Harrogate
"An inspiring course.  I honestly never thought I would be as motivated as I have been.  This is all down to Maria! She really made me want to do it!" Eve, Leeds
Short Story Writing Course
Everyone lives a life full of stories
Be inspired and supported to complete TEN short stories with this short story writing course
with Novelist and Poet, Maria Frankland, (Author of six psychological thrillers, a memoir and two poetry collections.)

Hi there! I'm Maria and if you click the video above, I can say a proper hello to you. I'm excited that you're interested in Write a Collection of Short Stories in a Year, and I'm guessing that this is an ambition you've been harbouring for some time.
This course does exactly what it says on the tin, (in the words of previous writers I've worked with,) and it will support you from the first to the last word of each of your stories, whilst nurturing your talent as a writer.
I am extremely proud of all the poets who have taken Write a Collection of Short Stories, in a Year and have either achieved, or are well on their way to publication.
As you scroll on, there's lots of information about how this course can support the writing of YOUR collection of stories, but if you still have questions, drop me a line.
Remember, no one can write your short story collection but YOU and the time to do it is....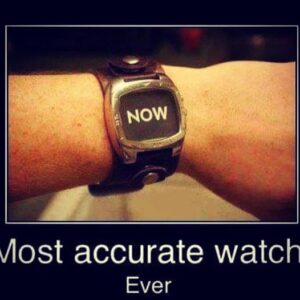 Here's a very broad overview of the course - for the complete overview, hit the button below.  This will also give fee and instalment details.

For a limited time I'm giving away the free gift pictured below to all writers who sign up to the course.
(UK only, due to postage costs!)

You will write in the following genres:
Flash fiction, supernatural, romance, science fiction, crime, children's, young adult, fantasy, historical and comedy.
You will gain new tools for your writer's toolbox:
Improving vocabulary, 'show, don't tell,' dialogue, characterisation, atmosphere, tension, pace, obstacles all writers face, defining your 'USP,' interweaving text, plotting and planning.
You will be supported to live as a writer:
Editing, presentation, outlets and options for publication, networking and promoting yourself as a writer.
You will spend up to three sessions on each genre, being supported to plan, draft, then edit, resulting in ten completed short stories by the end of the course.
Each three session block contains an emphasis on a particular writing skill.
Two Course Plans are Available (with an instalment option:)
Option One: One Year Course - £30 per month for 12 months or one payment of £295.
Option Two: One Year Course + Personalised Support (4 critiques and 4 one-to-one consultations) £50 per month for 12 months or one payment of £495.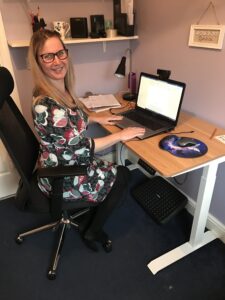 If you have any questions, drop me a line. It's your chance to ask questions about your prospective short story collection. Hearing from other writers always makes my day! Or if you just want to get started, hit the button below.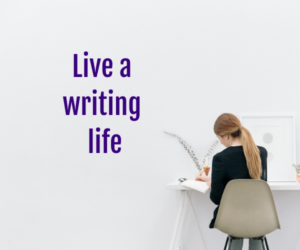 Prepare to feel proud of yourself - the course structure will ensure completion of your short story collection within one year.
Editing and submission advice will be given so you're ready to market directly to your readers using the indie publishing option or you will be supported to go down the traditional route and submit to publishers, anthologies and competitions.
My Risk-Free Promise
You will love this online writing poetry course and it will help you achieve your dream of being a published writer.
I am so confident of this that I promise a refund within the first 30 days, should you decide it's not for you. (This is subject to a small administration charge - see t&c's.)
Payments are directed through PayPal for your complete peace of mind.  (If you don't have a PayPal account, we can set up a direct arrangement.)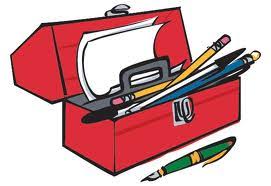 Imagine...
The enjoyment you will have as you craft your collection of stories.
The thrill of breaking out of your writing comfort zone.
The excitement of being paid for your creative passion.
The joy of seeing your work in print.

Did you know...
According to a recent study of writers,  97 out of 100 potential books are languishing in drawers and on hard drives. Write a Short Story Collection in a Year will ensure that your book is NOT one of them!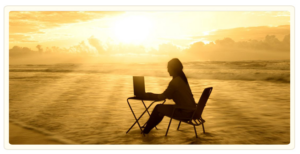 Into this course, I have distilled all my knowledge and expertise from my Masters in Creative Writing and my own experience of being a published writer.
There is nothing like the joy of holding something you have created in your hands, as I found with my own book, pictured below.  I want to help you experience this too!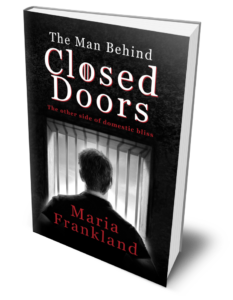 (Autonomy Press)
---
There are Two Ways to approach writing your Short Story Collection …
1.  The  More Challenging Way
Using your own motivation and discipline to stay on task.
Finding advice and inspiration in books and on-line.
Asking friends/family to provide a second opinion on work.
Finding other writers with whom to share experiences.
Finding your own way through the many aspects that culminate in wonderful stories.
It is possible to succeed this way but why not give yourself the greatest chance of success and opt for ...
2.  The Easier Way (which is what this course will provide)
Never facing the 'blank page.'  You will be inspired and taught new techniques throughout the course.
Knowing that motivational advice is all in one place, every fortnight.
The option of professional critique.
A forum of other writers, all working though the same course and using a similar approach to achieve success with their writing.
A wonderful investment to make in your writing dream
If you have any questions, drop me a line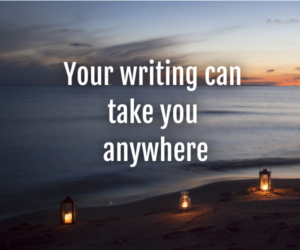 Commonly Asked Questions
Will I really write a Collection of Short Stories within One Year?
Yes!  If you follow my prescribed method of regular writing.  Each session will contain a warm-up activity and the inspiration and guidance to plan, draft and edit your story over three sessions.
You will learn about each genre and your writing skills will be developed.
Won't I need a lot of discipline to get going?
Not discipline, more desire.  Once you start, you won't be able to stop.  You will find yourself planning stories as you go about your life and noticing things more that you can use in your writing.
How will it fit into my lifestyle?
I send your course in 26 sessions to your in-box every fortnight.  You decide when you complete the exercises, arranging your time when your writing will fit in with your other commitments.
Isn't it isolating trying to work on my own?
Writing is a solitary activity so later in the course, I provide information about networking as a writer, both online and socially.
Also, as a course participant, you will gain access to the Facebook forum with other participants of the 'Write a Short Story Writing Course,' where you can swap and share ideas, thoughts, news and gain feedback on each other's work.  I also dip into this group and can be contacted through it, or by email.
What if I change my mind?
The course is one of the few online writing courses that come with a risk-free 30 day money back guarantee.  (see t&c's for more info)
What does it cost?
There are currently two options.
Option One: One Year Course - £30 per month for 12 months or one payment of £295.
Option Two: One Year Course + Personalised Support (4 critiques and 4 one-to-one consultations) £50 per month for 12 months or one payment of £495. (Limited availability.)
How will I know what to do with my stories once I have written them?
You will not only know how to write a story in ten genres, but in the latter stages of the course, guidance is given around preparing and presenting your manuscript for submission to get it published along with guidance about independent publishing and traditional publishing.
How will I know if what I am writing is any good?
All writers have this doubt.  I even saw a tweet from JK Rowling expressing this!  As you progress through the course and your writing skills improve, your fiction will strengthen, along with your voice as a writer.  Writing is a craft and the course will equip you to improve and be able to self-assess and edit till your manuscript is as polished as can be. 
As writers, we only ever get better!
You can also opt into the chance to receive four critiques of your work in progress and four one-to-one consultations with me. Additionally the Facebook group may put you in touch with another writer with whom you can 'peer assess' with.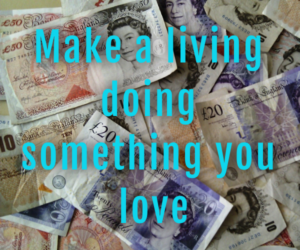 This could be the best decision you ever make as a writer

If you have any questions, drop me a line.  
You may want to ask about elements of the course that haven't been covered on this webpage.
Download your FREE first session here...