"I have loved the opportunity to take part in this creative writing course.  Maria is a fantastic teacher who knows how to bring the best out in a writer.  This is the most rewarding thing I have ever done."  Yvonne, Knaresborough
"Due to my busy life, I'm taking the distance learning course, and it easily fits into my schedule. It's always been my dream to write my life story.  This course really points you in the right direction."  K McHale, Otley, Leeds
"The course is well-paced to fit in with the demands of my working life and other commitments.  I'm so glad I found it!" Maggie, Leeds
Write your Life Story
Are people always saying 'you should write a book?'
Turn your Writing Dream into Reality
Be inspired, supported and motivated to write your autobiography or memoir
with Author and Poet, Maria Frankland, (Author of six psychological thrillers, a memoir and two poetry collections.)

Hi there! I'm Maria and if you click the video above, I can say a proper hello to you. I'm excited that you're interested in Write your Life Story in a Year, and I'm guessing that this is an ambition you've been harbouring for some time.
This course does exactly what it says on the tin, (in the words of previous writers I've worked with,) and it will support you from the first to the last word of your life story, whilst nurturing your talent as a writer.
I am extremely proud of all the writers who have taken Write your Life Story in a Year and have either achieved, or are well on their way to publication.
As you scroll on, there's lots of information about how this course can support the writing of YOUR life story but if you still have questions, drop me a line.
Remember, no one can write your life story but YOU and the time to do it is....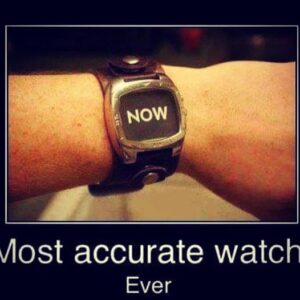 Here's a very broad overview of the course - for the complete overview, hit the button below.  This will also give fee and instalment details.

For a limited time I'm giving away the free gift pictured below to all writers who sign up to the course.
(UK only, due to postage costs!)

Part One (10 sessions)
Planning and Getting Started:
Gathering material, plan, opening, focus, development of skills such as character, setting and dialogue.
Part Two (10 sessions)
Keeping it Going:
Honing skills such as pace, tension, 'show, don't tell,' audience and structure, whilst working on your first draft.
Part Three (six sessions)
The Professional Writer:
Editing, presentation, outlets for publication, networking, promotion.
You will write an average of a page a day with a view to completing your draft within one year.
Two Course Plans are Available (with an instalment option:)
Option One: One Year Course - £30 per month for 12 months or one payment of £295.
Option Two: One Year Course + Personalised Support (4 critiques and 4 one-to-one consultations) £50 per month for 12 months or one payment of £495.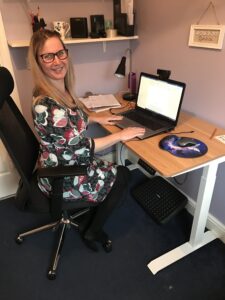 If you have any questions, drop me a line.  Hearing from other writers always makes my day! Or if you just want to get started, hit the button below.

Prepare to feel proud of yourself – the course structure will ensure completion of the first draft of your life story in a year, whether you want to write your autobiography, (your entire life so far,) or a memoir, (a slice or aspect of your life.)
Into this course, I have distilled all my knowledge and expertise from my Masters in Creative Writing and my own experience of being a published writer.
I recall the joy at the time of my own first memoir (pictured below) being published and want to help you experience this too!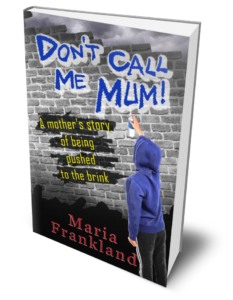 (Autonomy Press)
---
There are Two Ways to approach Writing Your Autobiography …

Commonly Asked Questions