Happy New Reading Year!
Welcome to my first Readerly Ramblings of 2022.  Whether you're brand new to my work or you've been following me since my beginnings as an author two years ago, you're very welcome and I really appreciate your support!
I've had lots of new readers come along since I started my TikTok channel at the end of last year.  If you're on there and would like to check out my rather daft videos, follow this link.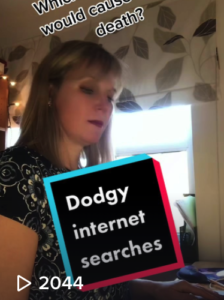 Do you have a reading goal?
I'd love to hear if you've set yourself a reading goal for the year, perhaps a book a week or two a month, or half an hour every day.  Click here to let me know.  I love to hear from you so keep those messages coming like you did last year!
My Writing Plans for 2022
I love the new year and always feel full of renewed writing energy.  I now have seven psychological thrilllers out, one memoir and four how-to books for writing.
I'm delighted that I'm now able to write full time, a position I could never be in without the support of you my wonderful readers. I've got another jam-packed year planned with releases planned as follows: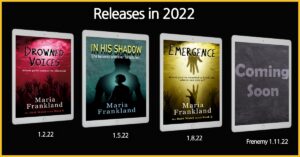 Each time I release a book, I'll also have a goodie bag to give away – I'm just in the process of putting the next one together. (Picture to follow!)
My forthcoming book is Drowned Voices, (pre-order here,) and if you're reading this post before 22nd January, click here to win the signed copies I have up for grabs, if it's after that date, you'll automatically go in the draw for the goodie bag instead.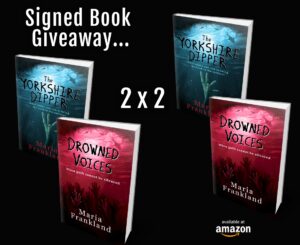 What I am Reading
I'm coming to the end of 'The Sisters' by Claire Douglas, one of my favourite authors.  I've just got past the twist and don't we all just love a twist?
What I am Writing
I'm onto the third draft of Emergence, the third and final novel in The Dark Water Series after The Yorkshire Dipper and Drowned Voices.  Emergence now stands at 60,000 words and is due for release in August. I've loved writing from Will's point of view (the villain of the trilogy.) It's true what I always say:
We thriller writers are the nicest people you could ever meet as we unleash our darkness in novels.  It's those romance writers you've got to watch…
What I am Editing
I'm now finalising In His Shadow, my novel scheduled for release in May.  I am on the verge of ordering a proof copy, then will be offering it to my Advance Reader Team in March. (Exciting!). Below is the cover to whet your appetite.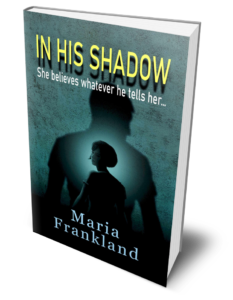 Keep in Touch
I can't wait to share more books with you this year.  If you haven't already, click here to join my 'keep in touch' list so I can keep you posted of my releases and the regular special offers on my books.  When you join, you'll receive the novella pictured below as a thank you.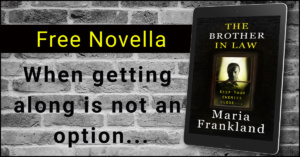 Support Me
And lastly, I've just set up a page called 'Buy me a Coffee.'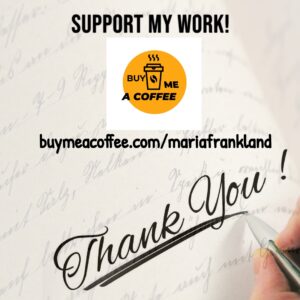 Everyone who supports me throughout 2022 will receive a free collection of short stories (eBook) that I'm currently working on at the end of the year.  I drink a lot of coffee whilst working on my books!
Thanks again and enjoy the rest of your reading month,
With best wishes, Maria
P.S. This blog post is also available in video form on my YouTube channel.