Welcome to December's 'Writing to Help Yourself,' the monthly blog I write to explore the power of writing to help us to deal with life's trials and tribulations, something we have certainly known plenty of in 2020!  I always record my blog posts for YouTube so if you would prefer to watch and listen, click below.
My next YouTube free offering will be 'The 12 Days of Christmas,' starting on 10th December.  Click here to subscribe to the channel so you don't miss a single day.
I've also got a new book out, 'Write your Life Story in a Year,' which has been derived and adapted from my face-to-face and distance learning course. (Click below for more information.)  I have five free copies of the companion workbook to give away to writers who buy the course book and enter the prize draw through a link at the back of the book.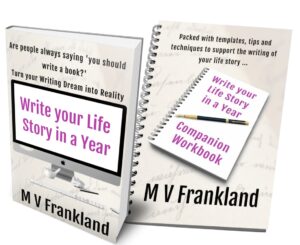 As we approach the end of this tumultuous year and look back, like me, you might have had to work hard to keep anxiety at bay.  This time of year can be an anxious one anyway, but topping off the year that's gone by, you may agree that your anxiety levels have significantly increased.
Anxiety is something that most of us have to deal with at some time. It doesn't always have to be a negative force - there are times when it can be a driver towards a goal.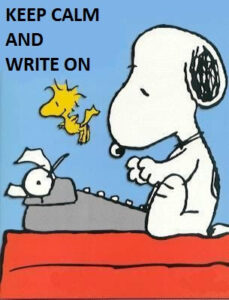 Being a writer brings anxieties of its own: self doubt, 'comparisonitis,' finding time, and waiting for the judgements of others. As ever though, you have your writing to help you explore any difficulties and the following writing prompts may help with this:
Write a piece from the viewpoint of anxiety. Explore what its mission is, and what it believes it can do. This exercise of personification can offer a whole new perspective.
In a similar vein, you could write a letter to anxiety, telling it how you feel about it and what you are going to do to combat it. You could acknowledge the positive aspects of it here too.
Make a list of all the things in life that cause anxiety for you. Rank them in order of how much anxiety they evoke. Then, for each one, write some anxiety-reducing steps.
Write about a time when either you, or someone close to you has felt really anxious. What happened and how was the situation overcome? This prompt could lend itself to several pieces of writing.
Write an acrostic poem with each letter of ANXIETY being at the start of each line.
As always, I have responded to one of these prompts myself and have given it below for you to read:
Anxiety's Prisoner
Leaping inside me,
drumming my heart in time to its own,
breaths in jagged sync.
Snaking, squirming, and
seeping into my being,
inhabiting me.
We are a joint force.
Squeezing me from inside, out,
surging through my veins,
Does it plan to stay?
Uninvited, unwelcome,
I beg it to leave.
Thrashing at my head,
belly acid tries to drown,
its power lives on.
Seized within its grip,
striving to overcome me.
I try to expel.
Finally, escape,
I shake with the expulsion,
rid of it, for now.
Forced to spend my days,
anxiety's prisoner,
Dreading its return.
If you haven't already, you might be interested in joining my 'keep in touch' list so I can update you with my free courses and regular blogs and writing prompts.  I will also send you a free booklet pictured below, 'The 7 S.E.C.R.E.T.S. to Achieving your Writing Dreams.'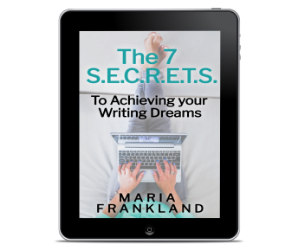 I will leave you this month, (and this year!) by saying a huge thank you for taking an interest in my blog posts and allowing me to be part of the process that inspires, motivates and supports your writing – it is an absolute privilege!
Have a wonderful anxiety-free Christmas and lets look forward to a healthier and calmer 2021.
With very best wishes, Maria
Access to ten 'The Foundations of Writing' helpsheets.
A free signed paperback (after 6 months of being a patron.)
A monthly invite to submit questions and take part in the monthly writer's Q&A, where I will answer questions on any aspect of writing.