Welcome to September's Writerly Witterings, the monthly blog I write to inspire, motivate and support other writers.  If you who prefer to watch and listen, this blog is also available as a video on my YouTube channel.
Thanks to all of you who took part in the poetry mini course on YouTube.  It's now there, in full, for anyone wanting to have a go. Click here.
Next up will be 'The 12 Days of Autumn Writing,' from 1st October, and 'Write a Memoir in 30 Days,' from 1st November.
My 'Writing to Help Yourself' series is now in it's fourth month and this month's theme is about money issues, if you'd like to check that out.
My Writerly Witterings theme for this month is 'investing in yourself as a writer.'
There are two main investments you can make – one of time and one of money.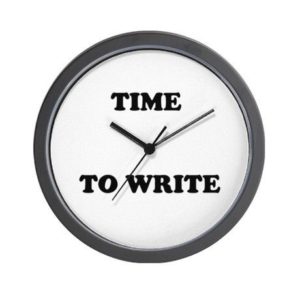 It is impossible to be a successful writer, (unless you employ a ghost writer!) without the investment of time.
Writers must write, and that means picking up your pen or opening your computer and putting in the regular hours. I'll link here to an earlier blog post I've written on making time to write.
If you're local to Yorkshire, I also have a couple of places available on my forthcoming Space to Write Days.  Click here for more information.
There's many, many free resources around for writers and I offer some too.  As well as my YouTube courses, you can join my 'keep in touch' list and receive a free booklet, 'The 7 S.E.C.R.E.T.S. to Achieving your Writing Dreams.'
But there is no doubt that monetary investment in your writing career will enable you to reap greater rewards in less time.  Here's how:
Reading in and out of the genre in which you are writing
Some writers worry that reading comparable works will lead to plagiarism but I don't believe this to be an issue.  Reading widely will permeate your own writing as you assimilate vocabulary, style and structure.
Reading other authors also helps you discern what works and doesn't work so well.  Identifying different techniques will become second nature and all of this can only impact positively on your own writing.
Reading Books about Writing
There are so many books out there on the craft of writing.  Two of the best, I think, have the same title, 'On Writing.'  One is by Stephen King, and let's face it, we can all learn lots from him!  The other is by A L Kennedy.  I also recommend 'Big Magic' by Elizabeth Gilbert.
Attending Events
I touched on this in last month's blog.  Things such as Literature Festivals and Writing Conferences where we can learn at the feet of writers further along the journey than we are.
Many of them are on line at the moment, meaning there are no associated travel costs, and ticket prices are cheaper too.
Having your Work Professionally Critiqued, Edited and Proofread
It is essential that any writing you submit for writing competitions or potential publishers is the absolute best it can be.
When you're a debut writer, getting a second opinion, preferably a professional one, is a very worthwhile investment.  To get some solid feedback on your writing can really help you along.
The cost of this can soon add up as it is very time intensive work, so if cost is an issue, you could consider just having a section of your work looked at.
Often, issues in your writing will occur elsewhere in your work, so feedback you are given can be applied elsewhere.
Having a writing buddy or being part of a writer's circle could also enable constructive critique, provided you're all at a similar level and genre as writers.
Attending Writing Courses and Workshops
These vary in price, frequency and duration but there is no doubt that this time and monetary investment in yourself as a writer will reap huge rewards.
My main advice here would be to check out the faciliatator's credentials, such as reviews, publication history and teaching qualifications, before enrolling.
One of the best investments I ever made in myself as a writer was to study for an MA in Creative Writing at Leeds Trinity University.
Prior to that though, I also attended some wonderful courses led by other writers.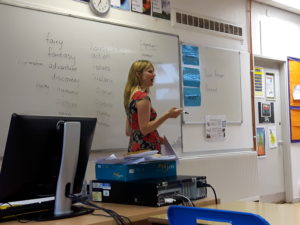 For those of you who are interested in writing courses, I am teaching two in Yorkshire, starting in October (details here.) 
This is much less direct teaching than I normally would do, due to the Covid situation.  However, my courses are all available in a distance learning format and I will send you the first session to try for free, if you drop me a line, stating which course you are interested in.
Write a Collection of Short Stories
Introduction to Creative Writing
Thank you, as always, for taking an interest in what I have to say and for being a part of my little writing community!  Feel free to post into the comments about how you invest in your own writing career and what does and doesn't work for you.
I'll be back next month to debate a question that follows on from this month, Can Creative Writing be taught?  There is some controversy around this so I will also consider the 'how' within this question.
Join me in October!
Keep Writing!
With very best wishes,
Maria Frankland
Access to ten 'The Foundations of Writing' helpsheets.
A free signed paperback (after 6 months of being a patron.)
A monthly invite to submit questions and take part in the monthly writer's Q&A, where I will answer questions on any aspect of writing.