Welcome to October's 'Writing to Help Yourself,' the monthly blog series I write to explore the power of writing to support us through life events and issues we may face.
If you prefer to watch and listen, this post is also in video format on my YouTube channel. (Click below.)
Speaking of YouTube, my free mini course, 'The 12 Days of Autumn Writing' is now underway.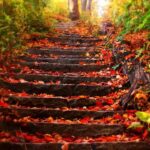 You can start it whenever you like and follow at whatever pace is best for you.
Next month, I am offering 'Write your Memoir in 30 Days' on YouTube, so get ready for that!
Each month, I explore a different issue or life event, and this month, the focus is on insomnia. As I write, in October 2020, the area of Yorkshire where I live is under local lockdown.
Over the last few months, insomnia has been an issue for me, and I am sure it will be for many other people.  Lots of people are dealing with worries associated with health, finances, work, family and isolation, to name but a few.
There is nothing worse than laying in bed with everything going around and around in your head.  I am of the opinion that it is best to get up and do something.  So why not use this quiet time when you are wide awake to write. I should add, that at the time of my writing, it is 3:17 am!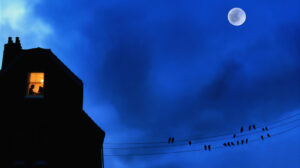 We are incredibly lucky to have writing as a tool to help us and I will now go on to suggest some writing prompts that may be able to help other insomniacs out there!
When choosing one of the activities, I would suggest writing long hand, rather than exposing your eyes to the blue light of a screen.  Also at first draft stage, writing with pen and paper is a much more creative process than working straight onto a computer. So here we go:
Free writing. Sit with a pen and blank page and just write. You may start by writing what appears to be 'nonsense,' but this approach of letting your subconscious mind take over is advocated in The Artist's Way by Julia Cameron.  From free writing, juicy nuggets of writing ideas can emerge.
Making a list of everything that is keeping you awake! The act of getting it all out of your head and onto the page can be liberating. You could go one step further and make notes alongside each item.  Ideas about what you can do, if anything, to change each situation.  For example, if one item on your list is feelings of isolation – you could promise that tomorrow, you will ring someone for a chat.
Bring your setting to life. You might be able to use it in a story somewhere. Describe your surroundings, what you can hear, see, smell, taste and feel – ensure your focus is on it being the middle of the night.
Make Lists. If you've read a few of my blogs, you will know I like lists! The middle of the night is a great time to get it all down, and 'things to do' lists will help your monkey mind feel more organised.  Or you could write a list of everything you can look forward to.  (Easier when we're not in a time of lockdown!)  So things like getting your hair done, meeting someone whose company you enjoy for a coffee, (by Facetime if you're currently under restriction!) A holiday next year, etc...
You could go one step further and write a living bucket list – things you would like to do in the next year, five years            or ten years – these may or may not be writing related!
If you are really, really wide awake, you could write an Insomnia Poem, rhyming or unrhyming, maybe a 'sleeplessness sonnet.' Or follow the example I am about to read to you, a villanelle with two refrains:
Insomnia
Sleeping and waking is my battleground.
Lonely darkness in this depth of the night
as my thinking turns around and around.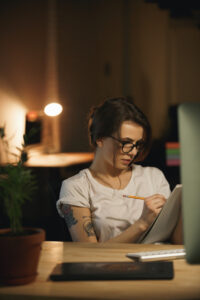 My breath in my ears is the only sound
and I count down hours until morning light,
I am trusting that some peace might be found.
My thoughts enter, echo, grow and rebound,
worries stretch themselves towards their full height
as my mind twists around and around.
Alone in the dark, problems more profound,
demanding attention with all their might.
I try to believe that peace might be found.
Waiting for troubles to sink underground,
to find inner quiet, I have to fight,
stop letting my brain spin around and around.
With positive strength, I try to surround,
as morning approaches, hopeful and bright,
my fears stop whirring around and around,
I am grateful for the peace I've now found.
Maria Frankland
Some other ideas for refrains might be:
And that is why I cannot sleep.
At this hour of the night, I am the only one awake.
The act of writing will give you something to focus on other than worrying about your insomnia and will probably tire you out a bit in the process. And what better way to make use of the extra, peaceful time when everyone else is asleep!
Let me know in the comments box which of the five 'middle of the night' writing activities you try and how you get on with them.
If you would like support with your writing in a more structured way, you might be interested in receiving a free session of one of the year-long courses I offer:
Collection of Poetry (which includes a full session on writing a Villanelle, like the example I have just given.)
As winter and the darker evenings approach, there could be no better time to take on a new writing project, so drop me a line and tell me what you are interested in working on.
If you have enjoyed this blog post, then do check out my Writerly Witterings blog too which each months covers a different aspect of writing skill or living as a writer.
Thanks for popping along to my blog page and I'll see you next month for more 'Writing to Help Yourself.'
Take care, stay safe and keep writing.
With best wishes,
Maria Frankland
Access to ten 'The Foundations of Writing' helpsheets.
A free signed paperback (after 6 months of being a patron.)
A monthly invite to submit questions and take part in the monthly writer's Q&A, where I will answer questions on any aspect of writing.